Salahkar Consultants is one of the leading Recruitment Process Outsourcing Companies with more than 30 years of experience in recruitment.

Since 2002, the RPO wing – Salahkaar RPO is serving many clients.
Advantage of our RPO services are:
Linking Recruitment Directly to Business Goals: We provide dedicated consulting and planning resources in all areas of talent acquisition (people, process, and technology) to identify needs, establish realistic goals and create an RPO solution that addresses them.
Scalability, Cost Control and Quality: Our RPO solutions provide a cost-effective approach for leveraging dedicated recruitment specialists, and best-practice sourcing and recruiting processes and infrastructure. Operations can easily be expanded or reduced based on recruitment needs.

Competitive Recruiting Advantage: The competition for specialized skills, management and leadership talent remains significant. Salahkaar's dedicated recruitment process and strategic focus gives you the capability to compete for critical talent and succeed.
Improved Quality of Hire: Salahkaar has more than a decade of success helping clients achieve the high quality of hire that is essential to effective talent acquisition.
Innovation: From sourcing best practices to advanced technology solutions, Salahkaar's commitment to innovation is the key to our clients' success.
Global Footprint: When talent needs extend across multiple countries and regions, our operations on global map give you the infrastructure, market understanding, and cultural expertise to leverage effective solutions with a global scope.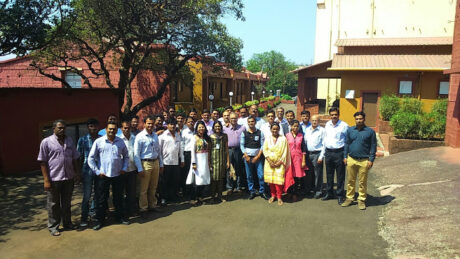 Activities That Recruitment Outsourcing Division Handles :
Placing recruiter(s) at the site with the manager(s) and project director at Salahkaar office.
Manpower planning for three to six months
Have detailed understanding about jobs by way of recruiters filling job description, Key Result Area Sheet and Scoping Forms. Getting formal approval on understanding.
Presenting sample CV followed by quality candidate sourcing post checking skill and attitude fitment as per online software.
Recruiter's taking the first round of interview.
Salahkaar manager(s) taking second round – 30 interviews per month as a maximum.
Doing reference check on KRAs at candidate's previous manager.
Then having interview at client's site.
Getting shortlisting by client.
Doing background check at earlier HR
If asked for then with additional fees we do:
1. Police verification, drug test, education verification, etc. (additional fees)
2. Personality profiling (Psychometric Tests)
3. Behavioural Event Interview (past performance and behaviors are indicators of future behavior)
Doing background check at earlier HR
Presenting present month's status and having next month's plan
Contact: 
If you are looking to opt for one of reliable the Recruitment Process Outsourcing Companies please contact us today.
Fill your details or call us today. Click here
Or write to rpo@salahkaarconsultants.com
Few popular blog posts for your reading:
Blog 1: Click here
Blog 2: Click here