YOUR DREAM HR SYSTEMS
WE CAN ACCOMPANY YOU IN YOUR JOURNEY TO DEVELOP 100+ GREAT HR SYSTEMS
We understand that many organizations have strong HR teams and these teams have done a great job in setting various areas of HR operation at their respective organization. But at the same time, because of few constraints, there are a few gaps in certain processes and systems development. These are areas that may need additional attention and can be handled by a competent set of consultants who are subject matter experts in those areas. These consultants have set similar people management processes and systems at numerous top companies; therefore they are well placed to carry out the responsibilities.
Hence, there is an opportunity to make an organization even greater by implementing various best practices in the area of HR which an organization has not implemented yet, but wishes to do so with their experienced HR managers teaming up with competent subject matter expert and consultants. By doing so, the company can positively affect the bottom line of an organization in a big way at the same time make the organization a better place to work for their employees.
We say, the Alexander (leader) of your organization may look for an Aristotle (scholar and expert) to win in this tough market situation.
At the onset, please check this video to see what a senior operation head has to say about the services offered by us:
We have trained many HR professionals all across the globe. Please check what they feel post our training.
What Jack Welch has to say:
HR is a driving force:
Gallup survey report:
There is well-established connection between employee engagement and nine performance outcomes:
customer ratings
profitability
productivity
turnover (for high-turnover and low-turnover organizations)
safety incidents
shrinkage (theft)
absenteeism
patient safety incidents
quality (defects)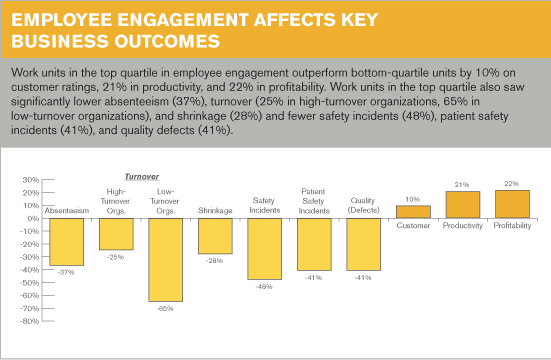 Please also read what one of our clients, CEO of a Danish company wrote to us in his appreciation letter, "I can go to them with my eyes closed" Click here
Some more client letters are given below….
FAG letter – "We are very happy to put on record our deep appreciation …" read more in the letter here 
And here is Jindal Steel's letter for HR consulting: "Your whole team exhibited enthusiasm and were able to meet timelines as per our SLA (Service Level Agreement)" Read  here 
We are one of the most respected HR consulting firms in India
Our consultants are from:
(a)World's top HR firms,
(b) Visiting Professors from University of Cambridge
(c) Recipient of the most respect award, ABI (American Bibliography Institute) which honors only a few Thought Leaders from all across globe.
INTRODUCTION
WHY HR FUNCTION?
It is assumed that Human Resource Development (HRD) means
All round continuous development of Human Resources of an organization for the purpose of
1. Business Improvement,
2. Business Excellence,
3. Excellent social and psychological climate in the company and
4. Improved organizational effectiveness.4
Effective People and Good Culture Makes Effective Organizations.
Our mentor, Dr. C. N. Daftuar was the first to define HRD in the Indian context. He defined it as "a system and process involving a series of activities designed to produce behavioral change in the available human resources for maximization and proper utilization of their competence levels as well as their potentialities for present or future roles to optimize the organizational performance." (Daftuar, 1984).
SALAHKAAR'S HR SYSTEM (SHRS)
The key to success for any organization is the alignment of its human capital with the organizational goals. A well-trained human resources division makes this possible. The presence of a human resources team makes it easier to develop the manpower strength and train employees as these are specialized employees particularly dedicated to this task. By streamlining the HR department, businesses can save money and keep the employee morale high.
The benefits of proper human resource management are many. An organization cannot build a good team of working professionals without it. The key functions of the HR management team include recruiting people, training them, performance appraisals, motivating employees as well as workplace, communication, workplace safety, and much more.
Numerous HR and behavioral researchers have discovered that success in business is dramatically increased by having a world class HR team / its systems and processes. With SHRS services rendered by Salahkaar Consultants' highly reputed consultants and their servicing team, we propose to deliver strategic HR services resulting in long term business results.
CONSULTANTS' HR services development consulting has many benefits. Some of them are:
1. Gives access to trained specialists
2. Helps streamline the HR function
3. Transforms HR service quality
4. Reduces costs by avoiding high overhead expenditures
5. Improve productivity of employees
6. Improve on motivation level of employees
7. Improved strategic focus on business goals
8. Get access to world class HR tools, training packages, process documents, etc.
COVERAGE
Salahkaar Consultants proposes to develop following systems and processes.
OUR DELIVERY LIST
• Talent Management Consulting – Helps to manage top & brightest talent and their high motivations for the job.
• Employee Dispute Management – This will help them understand science, art and value of managing disputes at different levels
• HR Audit – We help to check policies, documentations and law adherence and also the usefulness of availability and usefulness and non-availability of a system. We go beyond contract labour audit. We do an audit of all law adherences. On the process side for recruitment processes, training processes and their best practices will be checked.
• Top Management's Mentor & Mentee Program – Salahakaar will endeavor to link Top executives with useful mentors. Such linkages with a robust mentoring system will help the organization to have options / directions for company's overall development at a rapid pace.
We have more than 80 such processes; few more are seen in the attached file along with this proposal.
Example of a process: Please consider following attrition reduction model of Salahkaar Consultants: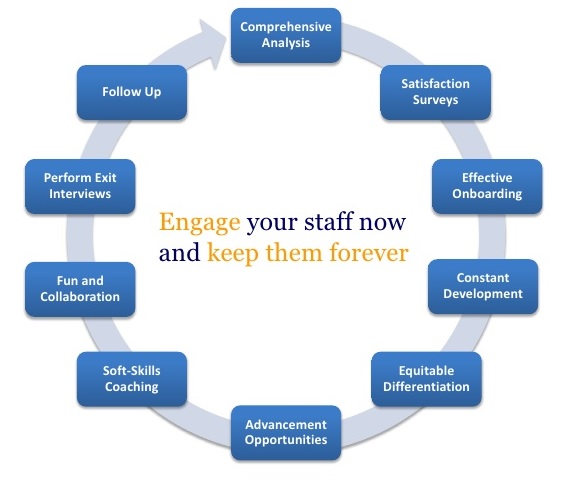 METHODOLOGY
The project will start with HR Audit and Employee Satisfaction Survey. Post that, Salahkaar Consultant's representative will take ahead the project and develop each systems as detailed above.
Half yearly delievery goals will be discussed and delievery status will be updated regularly.
At the end of the project, we will guide the HR team to adapt following HRPB (HR Business Partner) Model.
DELIVERY TEAM
It will depend on the assignment requirement. Team of senior and junior consultants will work on the project. Consultants seen here  or other associated consultants can be there in the team.
FEES
Will depend on our mutual discussion and the project scope.
FEEDBACK
Report on the work will be provided in every six months. This will be additional to regular updates to local team which we will provide regularly. From the client's side, we will desire regular feedback in our quarterly meeting and ongoing interactions.
WHY WE ARE WIDELY RECOGNIZED?
Check more about us here 
Please read WHAT OTHER CLIENTS SAY ABOUT US…
Check details here 
To know more contact us here