Our clients succeed with us…
It doesn't matter whether you are in Manhattan in the US or Maputo in Mozambique, you have numerous usual, but difficult to solve business and people related issues. You wish to recruit the best possible candidates in the shortest time and retain them by having the most appealing engagement program which can bring smiles and satisfaction on their faces. You need to train your teams so that they can be optimally productive and you can monitor their productivity. By partnering with us, you can do all this at a reduced cost, adhering to the best quality parameters so that you win in your market place.
"Next time I am sure where I have to go for our recruitment and other HR related requirements. In case of such need, I can go to them (Salahkaar Consultants) with my
eyes closed

with full confidence." – World's Leading Pressure Gauges Instrument company, Tradinco's CEO, Ir. J. C. Geluk
The training was very practical which could get into our system very well. It was a nice way of doing training where learning stays. I have changed post training. Now I get lots of time to focus. Training post psychometric testing was a better way. I am benefited.
SANJAY SARAF
Operation Head of One of the Leading Companies.




[ditty_news_ticker id="2598″]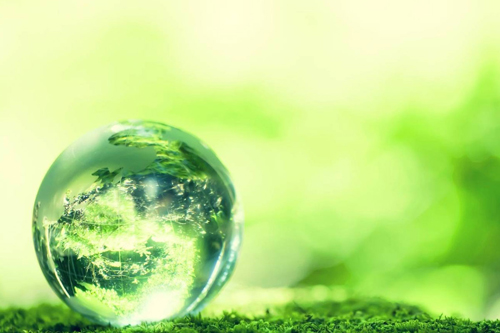 Welcome to Salahkaar Consultants!
We are your partner to excellence in corporate governance.
Salahkaar Consultants, one of the fastest growing Human Resource service providers, welcomes your association.
Salahkaar Consultants was set up in 1983 with an aim to provide organizations with specialized Human Resource services. The organization is a specialized wing of the Council of Behavioral Research (CBR), a 30-year old organization devoted to research, publication, training and consulting in the areas of HR, other Behavioral Sciences and General Management.
What Clients Say
Mentoring exercises, self awareness, coaching instruments were simply great.
Read more »
Strong conceptual background of faculty, rich experience and frank opinion at coaching workshops.
Read more »
Client Letter
Your assessment tests were very useful for rating during promotion & recruitment decisions.
Read more »
Thanks to Salahkaar Consultants for guiding me in my career. I have changed my domain of working
Read more »
Why are some people successful in their careers and others are not? Many studies have been carried out to understand why all employees cannot perform well in their jobs. David McClelland proposed a variable labeled as 'Competency', which can be defined as a reliably measurable, relatively enduring characteristic of an individual.
The selection and development of managers and executives have been conducted in a haphazard manner, relying on the experience, hunches and at few instances even biases of decision makers in the organization. Standardized tests and current interviewing techniques have not been widely accepted in selecting and evaluating managers and executives.
Each business makes huge investments in its talent. And business success requires visionary leaders, exceptional talent at all levels, and the right strategies to keep that talent motivated, and focused. Our Talent Management Consulting wing brings organizational success through leadership development, optimal talent management and mitigation the associated risk
King Makers™ is the senior executive search arm of our company that focuses on Leadership Hiring solutions globally. The division is backed by strong industry mapping and research activities.
We all know that people make an organisation and so they are the best asset to an organisation. They are the intellectual capital that grow economies, fuel growth and inspire trade.



"The motivation and excitement to work with them (Salahkaar Consultants) is worth the effort."
"The Course Material was excellent and very well phrased. It helped to adminster new capability in my team."
Dr Atul Agarwal
Training Head
I did my certification of CCMM from Salahkaar Consultants and this certification helped me a lot in my professional growth. Services were great and whatever help was needed, the consultants were always there to help us out.I thank to Salahkaar Consultants for everything and I really enjoyed completing my certification.
"Salahkaar Consultants has supported me in completing my CCMM course. They provide a very prompt and trusted service, which helps working professionals complete their desired courses without compromising on their work.I would recommend them for the correspondence courses."
" A very balanced and comprehensive program which aims at equipping the participants with the use of various psychometric instruments. The foundation module in OB helps in building the conceptual framework. The subsequent modules familiarize the participants with the process of construction, administration and evaluation of various instruments. A must for HR professionals who use the latter in their recruitment process."Trust this suits your requirement.
To my view the courses of Salakhaar are very good. I found the syllabuses of the courses are well developed, contemporary and flexible. The learning method is also appreciable. I like most the webinar sessions. It helps a lot to me as I was doing distance course. The team members of Salakhaar Consultants are also very cordial and friendly. Whenever I had any problems or have any query I got support and positive feedback from them. I wish good success of Salakhaar and everybody associated with it.
Saikat Barua
Manager - HR & Admin
I am really grateful to the staff highly co-operative..especially to Sheetal Ma'am who in every step help me in overcoming all hurdles
Why Visit SalahkaarConsultants.com regularly?
[ditty_news_ticker id="2600″]