Testing and Assessment in areas such as Selection, Recruitment and Counseling
At the onset we bring to notice that our newly developed, reliable and validated test has given much better results than better known and established MBTI. To know more, please read here.
We construct several psychometric tests which are personality and ability tests kind and we also develop related software. We take complete assignment right from need recheck – construction – administering – analysis and finally providing solution for the required area. Along with having great use in selection and recruitment, these assessments testing also bring about a better employee-job match and helps in right employees' promotions. Additionally the purpose is also to help employees achieve their maximum potential, while bringing about organizational growth.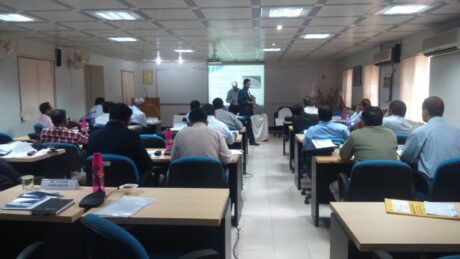 Aptitude Testing
Skill Testing like C++ Developer Or Petroleum Process Knowledgeable Candidate Hiring
Assessment Centers
Assessment-Based Career Planning and Counseling
Development Center
Educational Counseling and Vocational Guidance
Employees' Personality Profile
Enhancing Mental and Physical Health at the Workplace
Ergonomic Testing and Check listing
HRD Functions and Climate Surveys
IQ, EQ and SQ Testing
Managerial Ethics Audit
Organizational Process Testing
Performance Counseling
Personal Counseling
Personality and Psychometric Test
Potential Testing and Assessment
Selection, Placement, Transfer and Promotion
Testing and Assessment for Recruitment
Please check the list of tests available with us here